UNDP Procjena uticaja pandemije COVID-19 na strukture civilne zaštite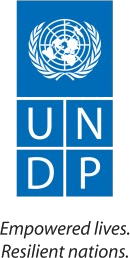 Assessment of the impact of the COVID-19 pandemic on Civil Protection Structures in BiH
Objective of the assessment
In May 2020, UNDP conducted a rapid assessment of the impact of the Covid-19 pandemic on the Civil Protection structures at the municipality level in BiH. The main goal of this Assessment was to examine the response of Civil Protection units to the COVID-19 pandemic in order to gain insight of the capacity of Civil Protection Structures and their response to this type of crisis.
Rapid assessment was conducted through an on-line survey tool through questionnaire containing 23 questions related to the experience of CP structures in response to the pandemic.
Introduction
Total of 22 municipalities replied to the questionnaire. All of these municipalities were affected by Covid-19 and over 50% of them had between 10 and 50 cases while 2 municipalities had over 50 cases. Civil protection units in all of these municipalities were actively engaged on the response to the pandemic working on crisis management, crisis communication to citizens, help to vulnerable citizens and disinfection of public spaces and buildings. Some were engaged on procurement of medical equipment and supplies and transportation services.
Main findings
Around 32% of respondents replied that their capacities for performing functions related to response to the pandemic are bad. Other 36% stated that capacities are good and only 32% replied that capacities are very good. Main deficiencies in capacities are seen in material and technical equipment and communication equipment but also in human capacities including skills and knowledge to deal with such emergencies.
Only 50% of respondents stated that they used previously developed Plans for protection and rescue and Standard Operating Procedures.
All stated that they had enough information about Covid-19 affected citizens however they lacked concrete information about the possibility and danger of transmission and spread of the disease, the possibility of preventing contact and implementing protection measures.
Although they all think that citizens were adequately informed about the pandemic, new sources of communication such as social networks could have been much better utilized for this purpose.
Almost all respondents stated that they did not use any innovative solutions that would support their crisis response. However, all agree that innovative IT solutions would have been extremely useful and would have contributed to the efficiency of response. These include:

Interactive maps showing the locations of infected people, people in self-isolation and different colors marking individual clusters.
Maps showing the locations of vulnerable people with a description of why the person is classified as vulnerable
Ability to generate reports according to a predefined form on infected and recovered persons, the number of infected persons who are in hospital or home treatment, the severity of symptoms of infected persons and similar.
IT tools for monitoring the condition of the warehouse with a warning if a certain goods / medicine in the warehouse reaches a critically low quantity.

Cooperation among different departments and public institutions within their municipalities is seen as good, very good or excellent. Same goes also mainly for cooperation with neighboring municipalities.
Responses related to cooperation and communication with higher level institutions (cantonal and entity civil protection and ministers of health as well as with State level emergency coordination body) very from municipality to municipality. On average cooperation is seen as good but there are also indications of bad or even very bad cooperation with higher levels of government. Municipalities see a great need to streamline the vertical communication from higher levels to lower levels to make it clear and fast, to simplify and make clear procedures for response to these types of emergencies going from higher to lover level of government. They also emphasize need to include lower levels and citizens into decision making and increasing transparency in overall response.
Views on current legislation on the management of this type of disasters are also varying. Some find them good and adequate while some stress the need to make legislation clearer and user friendly.
Respondents also highlighted need to strengthen capacities including equipment and supplies of other institutions such as healthcare related ones.